Power Vac London is a Nadca Certified Air Duct Cleaning Contractor

Power Vac London is a Nadca Certified Contractor. Nadca members work in accordance with Nadca Standards which provide guild lines on the proper and safe techniques during the HVAC inspection, maintenance and restorations procedures.

Power Vac has 3 ASCS's (air Systems Cleaning Specialists) and 2 VSMR's (Ventilation System Mold Remediator) on staff. Power Vac has been a Nadca Certified Contractor sine 1989 and was on of the first 10 Duct Cleaning Companies in Canada to hold the designation.
Why Power Vac Is Your Right Choice For Duct Cleaning
Power Vac has been providing air duct cleaning for 53 years. We specialize in Residential, Commercial and Industrial Duct Cleaning. We also provide exhaust duct cleaning, dryer duct cleaning and insulation removal.
Power Vac London is a unique experienced team of skilled professionals who provide the best one to one customer service. We know with continuous education through Nadca, our continuous investments into new Duct Cleaning Technologies, our excellent safety record and our commitment to provide the best service that we are a unique team of committed duct cleaning professionals that you will not find anywhere in the London area
Power Vac Services is a proud member of the Better Business Bureau
Our 53 years of serving the London market has given us the competitive advantage. Most of Power Vac's work comes to us through customer referrals and word of mouth. We have a simple goal, Power Vac would love to have your business now but we want to earn it again in 3 to 5 years. This is how we have grown to a 18 truck operation.
With our large fleet of Duct Cleaning Trucks, we are capable scheduling a service call when you need it. Our schedule is flexible so yours does not have to be.
Choosing the right Duct Cleaning Contractor
Choosing the right air duct cleaning contractor is an important decision. How the system is being cleaned and what is included in the quoted price should be an important consideration when choosing a contractor. Power Vac has been serving Canadians since 1966. We have the right equipment, the experienced service technicians , the fleet of duct cleaning vacuum trucks and of course our work comes with a warranty.
If you are looking for a qualified, Nadca Certified Duct Cleaning Contractor, then let our experience and service make the difference for you
Put our 53 years of experience to work for you.
For a quote please complete the online form or call us at 519-645-6321
Power Vac Services London
1445 Sise Rd
London, On N6N 1E1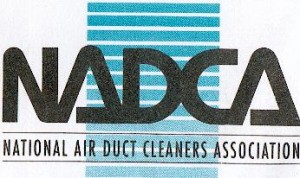 Some Recent Reviews from our clients
Power Vac London
Average rating:
84 reviews
Sep 10, 2018
Amazing!
I recently had my ducts done by PowerVac and I am blown away by the professionalism of the company from start to finish! Kevin was great around my small dog and took his time to explain what he was going to be doing. I can see my home being much less dusty and Kevin even showed me the cold air return that still had pieces of drywall from it being built YEARS ago. I was shocked to say the least. I will definitely recommend your company to everyone and will see you again in a few years!
Thank You Katrina for the review. Our team stives to make our service a memorable service. Repeat business is our goal. Please call us again in 3 years
Aug 23, 2018
Excellent Service
Would absolutely recommend this service. Representative was on time, friendly, efficient and very thorough - answered all our questions and did a great job!
Thanks Lisa and Tim for the review. Please call us again in 3 years
Aug 18, 2018
Very pleased with the service . The young man was very polite and did what he could to get the dryer vent clean. I can not complain about Power vac. Thank you
Thank You Donna for the review and for choosing us over so many other duct cleaning companies. We believe that with our patented equipment and our 5 step Ironclad commitment that we take the guesswork out of duct cleaning.
Aug 16, 2018
Excellent service! Quick and efficient! The gentleman who did our ducts was top notch! I have recommended him to my mother and she will be calling soon! Super happy!
Katie, thank you for the review and for the opportunity to clean the ductwork
Aug 2, 2018
Service with PowerVac was top notch. The Tech was early, efficient, professional and friendly. He answered all of my questions and was very polite, he knows his job! The administrative team was polite, professional and very easy to deal with.
Thank You Jennifer for the review. We work hard to make our service a memorable event. Please call us again
Jul 26, 2018
The Best
The service tech did a great job and was very patient with all my questions. I was a little worried at first since I have two big dogs and didn't know were to put them, but the tech said not to worry and he just walked around them. Very understanding,have already recommended them .
Thank you Cindy for the review. Our team appreciates it. We are grateful for your referal . Our work comes to us through word of mouth referrals and repeat business
Jul 26, 2018
Very happy with the service and results. He was very nice and proffesional
Thank You Mary for the review and for the opportunity to be of service. Our Ironclad Commitment to our customers ensures customer satisfaction.
Jul 25, 2018
Totally happy with this service! From initial contact to job completion service was awesome!
Thank you Deb for the review and feedback on your recent duct cleaning service call. Keep us in mind in 3 to 5 years
Jul 25, 2018
was on time, very courteous answered everything i asked with detail, very thorough. good job.
Thanks Manny fo the review. Our team is grateful for the opportunity to be of service
Jul 4, 2018
Awesome job
Tech was thorough and detailed. Did a great job and work ethic was top shelf. Will continue to recommend as I'm in the hvac trade and experienced this first hand as a pro company!
Cherrs
Thank You Kyle for the review. Our team appreicates the opportunity to be of service