Power Vac Grey Bruce is an experienced Air Duct Cleaning Company with OVER 50 years experience
For a quote give us a call at 519-372-9444
Power Vac has been providing air duct cleaning since 1966
We specialize in residential, commercial, and industrial duct cleaning in Owen Sound and Grey Bruce County. Our team also provide exhaust cleaning, dryer duct cleaning, and attic insulation removal.
We service Owen Sound, Wiarton, Saugeen Shores, Hanover, Walkerton, Kincardine, Chesley, Paisly, Markdale, Meaford, Dundalk, Mildmay, Teeswater, Port Elgin and Sauble Beach.
Power Vac's extensive fleet of 50 vacuum duct cleaning trucks ensures service when you need it. Our schedule is flexible, so yours does not have to be. We also operate on Saturdays.
Power Vac is a unique team of skilled professional duct cleaners. We provide the best one-on-one service. Power Vac has been a NADCA Certified Duct Cleaning Contractor since 1999.
We know that with our continuous investment in new duct cleaning technologies, our focus on continuous education through NADCA, our excellent safety record, and our commitment to providing the best service, we are a unique and dedicated team that you will not find anywhere else.
Power Vac has been an active member of the Better Business Bureau since 1989.
With over 50 years of duct cleaning experience, we possess a unique competitive advantage in the Grey Bruce County market. The majority of our work comes from word of mouth and repeat business. While we would appreciate the chance to clean the ductwork in your home or office facilities now, our ultimate goal is to secure your business once again in the future.
Choosing the right air duct cleaning contractor is a crucial decision. Power Vac has been serving Canadians from Coast to Coast since 1966. If you are in search of a qualified, NADCA Certified Duct Cleaning Contractor, let our experience and service make a difference.
For a quote give us a call at

519-372-9444

or 1-800-265-2100

or c

omplete the online quote form for a quote
Put our 57 years of experience to work for you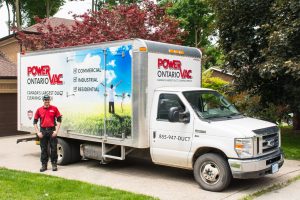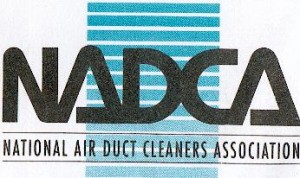 Customer Reviews
Power Vac
Average rating:
10 reviews
Aug 1, 2018
Ducting Cleaning 101
We recently had our ducts cleaned in our house by PowerVac and the service provided was very good.
The technician did an excellent job explaining the process of the duct cleaning and then answered all my questions specific to my HVAC system.
The technician took his shoes off every time he entered the house and was very conscientious when moving from one duct to the next cleaning them.
Thank You Tim for the review. We are appreciate the opportunity to be of services
Jul 26, 2018
Very pleased with service from Power Vac. Initial phone call was informative nand the tech came 2 days later even though we live on Bruce Peninsula. Kasey was very thorough, & very polite. Job well done, very pleased , would definitely recommend Power Vac.
Thank You Judy for the review. Our team is grateful for the opportunity to be of service
May 15, 2018
Powervac
Great experience....our technician Kasey was very polite and did a great job. We had a mildew smell in our ductwork and it seems to be gone (ducts cleaned yesterday) very happy with the service and would recommend Powervac
Thanks Kasey for the review. Musty smells often come from the dust in the cold air returns. We are glad we were able to solve the problem
May 2, 2014
A fantastic company, right from my initial phone call. The technician was excellent - experienced, very kind and non-judgmental, and he cleaned up everything. Very very happy with the price and the service!
Thanks Jenn ,we appreciate your business. We would be grateful if you could pass our name on to others because most of our work comes from "word of mouth".
Mar 29, 2014
Best job we ever had done. Instead of getting ripped off by some fly by night scammers. Polite called to let us know they would be late .That's service and with a smile Thanks Mike
Thanks Mary for taking the time to give us a great review. Darwyn
Dec 11, 2013
Mike did an excellent job- quick, professional and knowledgeable
Thaknks Gary for the feedback. Thank you for the business
Dec 11, 2013
We call Power-Vac for an appointment and Mike was able to come the next day. He was very professional and we were pleased with the work that he did. We would definitely recommend your company to others.
Thaks Leigh for taking the time to review our work. Thank you for giving us the opportunity when there are so many other companies to choose from. We are grateful for your business and we look forward to returning in 3 to 5 years- Regards Darwyn
Nov 10, 2013
Power-Vac was a great choice! Affordable rates and they know how to get the job done well. Thanks Mike! We will be calling Power-Vac when we need you again.
Thank you Lori and taking the time to let know how we did. We are grateful you gave us the opportunity when there are many other service providers doing duct cleaning. We look forward to returning in 3 years. -Darwyn
Jul 29, 2013
My wife and I are fairly new to town and not familiar with Duct Cleaning services in our area. We chose Power Vac after visiting your thorough website and were pleased to see that you are members of the Better Business Bureau. We subsequently arranged for an appointment.



Our technician, Mike Landry, was knowledgeable, meticulous, and courteous. He did a very thorough job and answered all our questions knowledgeably. We would like to highly commend Mike for his professionalism!



Thank-you for your services and for sending us Mike. We will certainly recommend Power Vac to others.
Thanks mark for taking the time to give us a great review. We appreciate your business and look forward to returning in 3 to 5 years
Jun 19, 2013
I contacted Power Vac about cleaning my duct work for me as it had been quite a while since it was last done. We have 3 dogs and have done many renovations so it was long overdue. I was able to Schedule an appointment within 3 business days of calling. Mike showed up at the time that he was scheduled for, and the only evidence that he left behind was nice clean duct work! I appreciate the fast, friendly service and would use them again!
Thank you for the opportunity to be of service. Mike is a very professional service tech and we are grateful to have him as part of our team. We suggest cleaning duct work every 3 to 5 years and we look forward to returning again in the future. Thanks for the kind words and for your business