Watch our short duct cleaning video ..
Power Vac Kitchener Waterloo Is A Nadca Certified Air Duct Cleaner
Power Vac provides air duct cleaning services to the Kitchener and Waterloo area. We are a NADCA-certified duct cleaning contractor. NADCA members work in accordance with NADCA Standards, which provide guidelines on the proper and safe techniques during HVAC inspection, maintenance, and restoration procedures.
Power Vac has 3 ASCSs (Air System Cleaning Specialists) on staff. Power Vac has been a NADCA Certified Contractor since 1989 and was one of the first 10 companies in Canada to hold this designation.
Why Choose Power Vac Duct Cleaning?
Power Vac has been providing air duct cleaning services in Kitchener-Waterloo for 57 years. We specialize in residential, commercial, and industrial duct cleaning. Additionally, we offer exhaust cleaning, dryer exhaust cleaning, and insulation removal services.
We are a unique team of skilled professionals who provide the best one-on-one service. With our continuous education through NADCA, ongoing investment in new cleaning technologies, excellent safety record, and commitment to providing the best service, we take pride in being a one-of-a-kind, dedicated team of professional cleaners that you won't find anywhere else in Kitchener-Waterloo.
We are proud to be accredited by the Better Business Bureau since 1983. Our good rating demonstrates that Power Vac works diligently to ensure complete customer satisfaction.
With 57 years of experience in providing air duct cleaning and HVAC remediation services, we have gained a competitive advantage. The majority of our work comes from word-of-mouth referrals and repeat business. Our goal is simple: we would love to have your business now, but we strive to earn it again in 3 to 5 years.
Choosing the right Air Duct Cleaning Company
Choosing the right duct cleaner is an important decision. Power Vac has been serving Canadians since 1966, providing reliable service. We have the necessary equipment, experienced service technicians, and a fleet of duct cleaning vacuum trucks to ensure prompt service when you need it. Our schedule is flexible, allowing you the convenience of choosing a time that works best for you.
If you are looking for a qualified, NADCA Certified Duct Cleaning Contractor, then let our experience and service make the difference for you.
Put our 57 years of experience to work for you.
Need A Duct Cleaning QUote
If you're interested in receiving a quote, simply give us a call. In just two minutes of your time, we'll provide you with a straightforward duct cleaning quote for your home. It's as easy as that! Our friendly staff will ask you a few questions about your house. With a vast number of homes in Kitchener-Waterloo that we have successfully serviced, we are confident that you'll be pleasantly surprised by our competitive prices. Remember, we operate on the principle that we will not call you, so please reach out to us.
We understand that choosing a reputable air duct cleaning contractor can be daunting. That's why we have taken the guesswork out of the process. Our Ironclad Customer Commitment® takes the guesswork out of choosing the right contractor. We provide transparent pricing with no hidden costs or deceptive upsells. Our philosophy is simple: by taking care of our customers, fulfilling our promises, and treating our clients with respect and integrity, we establish lifelong relationships. This forms the cornerstone of our business model and is the reason why we currently operate 50 duct cleaning vacuum trucks throughout Kitchener-Waterloo and southern Ontario.
Our success in the service industry is a testament to the dedication of our team members, the support of our valued partners, and the loyalty of our customers. They continue to provide us with opportunities to grow and flourish. Clients turn to us and return to us because they can always expect the highest level of service.
For a quote please complete the online form or call us at 519-744-6321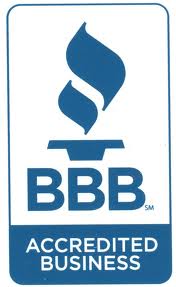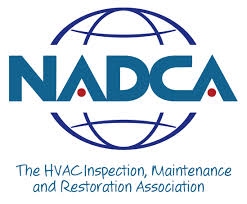 Power Vac Is A Nadca Certified Contractor BBB Accredited Member