St Catharines air duct cleaning specialists since 1966
Power Vac has been serving Canadians for 53 years . We specializes in Residential, Commercial and Industrial air duct cleaning services in the St Catharines and Niagara area. We also provide exhaust cleaning, dryer exhaust cleaning and attic insulation removal. We are a locally owned and operated business. We specialize in full H.V.A.C cleaning and restoration services to St Catherines residential and commercial clients .
Our team of cleaning technicians provide a courteous professional service usually within a couple of hours with very little disruption to you, your home or your commercial facilities. We are committed to providing the highest duct cleaning standards in the industry. Our customer referrals and repeat business has given us the opportunity to grow our HVAC remediatin business and our fleet of duct cleaning trucks. We are Ontario's largest and most experienced ventilation systems cleaning contractor.
● Canada's largest air duct cleaning company for over 50 years
● Every truck is powered by our proprietary industry grade INGRA Vacuum Technology®
● Best-in-class 5-step Ironclad Commitment® customer service process
● Most competitive all-inclusive pricing with no upselling of services or products
We believe that air duct cleaning is about technology and service. Therefore, we developed the exclusive INGRA Vacuum Technology® and the 5-Step Ironclad Commitment®.
Our only focus is to improve the quality of the air you breath at a price that all homeowners can afford.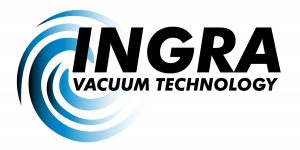 We took a commercial vacuum system and trengthened it to industrial grade (IN-GRA). We use this proprietary technology for all our residential, commercial and industrial customers in food processing, senior housing and automotive manufacturing sectors. On average, our INGRA vacuum suction power is 50 to 150% stronger than a similar truck-mount duct cleaning system.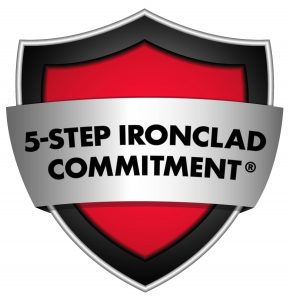 While we started cleaning 53 years ago, air duct cleaning is still a relatively novel concept for many home owners, some of them using it for the first time. Unscrupulous contractors take advantage of this fact by intentionally keeping everything vague in order to overcharge while under service. We pioneered the 5-step Ironclad Commitment® based on customer feedback and inspired by the best practices from other service businesses to take the guesswork out of choosing the right cleaning company . After all, our business model is not to make a windfall on one service call but to generate continuous volume through repeat businesses and referrals. Repeat business and referrals is the foundation of our company.
Power Vac Serving Since 1966
Average rating:
10 reviews
Mar 25, 2019
Great job done
We had Powervac to clean 12 houses in one day. The technicians were all very friendly and took pride in their work. It They did a great job and I would highly recommend this company to anyone needing ducts cleaned.
Thank You Susan for the review and for the opportunity to be of service
Mar 24, 2019
Highly Recomend
Highly recommend Power Vac . From quotation to on time arrival and completion, their professionalism is commendable. Special shout out to Sam Graci, polite, well spoken, well dressed, courteous , and conscientious and it showed in his results. Again, highly recommend!
Thank you Brian for the review. Our service team works hard to deliver service that is memorable
Mar 24, 2019
Thanks PowerVac ... your technician, Sam, just left and have to say he is a great service tech, courteous, polite and a great credit to the PowerVac company!
Thank You Lyne for the review . Many thanks for the opportunity to be of service
Mar 19, 2019
Booking was effortless. Team was amazing!!
Thank You Justine for the 5 stars. Our IRONCLAD commitment makes our service easy and takes the confusion out of duct cleaning
Mar 19, 2019
Excellent job
An excellent job was done by two very polite, efficient and informative young men. There was absolutely no mess whatsoever after all our ductwork, coils, laundry vent, and furnace were cleaned. I commend PowerVac on their staff and the job done. Would not hesitate to recommend them to anyone. As a Property Manager many years ago this is the company I always used for high rise buildings. Subsequently I used them for our home and knew they would live up to their reputation.
Thank You Pat for the 5 star review and for your loyalty to us over the years. We are grateful to have you as a customer
Mar 12, 2019
Power Vac Duct Cleaning
The technicians  were incredibly thorough, professional and friendly. They went above and beyond what I expected. Were careful with my house and went out of their way to make sure my pet was safe too. I highly recommend them.
Thank you Susan for the review and for the opportunity to be of service. Our team appeciates the opportunity to be of service.
Mar 12, 2019
Excellent service, good value!
The service was great! Staff was friendly, and they cleaned up all ducts and inspected everything. Job war pretty quick, and they left everything organized. I would have given 5 stars if it wasn't for the delay (unfortunately they were 2 hours late from the scheduled time).
Thank You Cassiano for the review and for the opportunity to be of service. Our apologies for being late. As you know Mother Nature can be unpredicable. Ice and snowy roads really do slow us down but like the post office we deliver service in rain, snow and sleet
Mar 5, 2019
Quality
Amazing company to have come and clean the duct work in you're home , they walked us through every step in which they were doing , very polite and respectful definitely a company to trust . My home feels sooo much cleaner especially seeing the before and after pictures !
Thank You Cathy for the opportunity to be of service. We are thankful for the 5 star review. Please call us again in 3 to 5 years
Mar 5, 2019
Quality Service
Hello Power Vac Team, I am a return customer. Your work is the best after having experienced the run of the mill duct cleaners . You are great value and the dust we were dealing with after our renovation is virtually eliminated - thank you for the five star service and a dust free home. Your service people  were very professional.
THank you Joe for the review and for the opportunity to be of service. We appreciate that you placed your trust in us when there are so many other duct cleaning companies to choose from
Mar 5, 2019
Amazing
I bought my first house, so this process was new to me. Power Vac  did an amazing job. (Loved the before and after pictures for effect). The technicians  answered all of my questions and helped me understand how things work. My ducts hadn't been cleaned since 1993 so they had their job cut out for them! I feel so much better knowing everything was done right! Thank you!
Thank You Jen for 5 star rating and for the opportunity to be of service. We are grateful for the opportunity to be of service