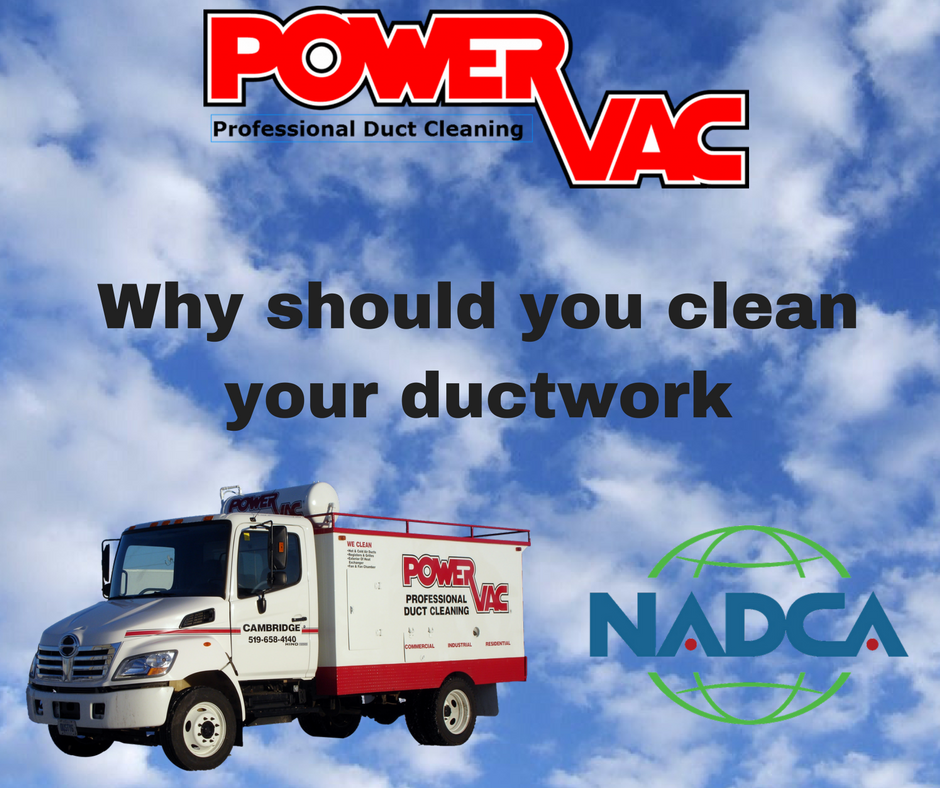 You Should clean your ductwork when they are dirty
In addition to normal accumulations of dust particulate  and dirt found in all homes with air ducts, there are several other factors that can increase the need for regular duct  system cleaning:
pets
occupants who suffer from allergies or asthma
cigarette or cigar smoke
Unpleasant smells coming from your ducts when your furnace comes on
water contamination or damage to the home or your  HVAC system
home renovation or remodeling projects
Poor air flow
Some occupants are more sensitive to these contaminants than others. Allergy and asthma sufferers, as well as young children and the elderly tend to be more susceptible to the types of poor indoor air quality that air duct cleaning can help address.
The Benefits of a Duct Cleaning
Power Vac Toronto  has been providing duct cleaning  since 1966. Duct cleaning is beneficial if done properly by an experienced duct cleaning contractor. Below are some other reasons homeowners choose to have their air ducts cleaned.
Energy Savings
According to the U.S. Department of Energy, 25 to 40 percent of the energy used for heating or cooling is wasted. Contaminants in the heating and cooling system cause it to work harder and shorten the life of your system. Although filters are used, the heating and cooling system still gets dirty through normal use. When an HVAC system is clean,
it doesn't have to work as hard to maintain the temperature you desire. As a result, less energy is used, leading to improved cost-effectiveness.
Indoor Air Quality
Indoor air quality is one concern that building managers and building inhabitants have when they decide to investigate HVAC system. Through normal occupation in a building, we generate a great deal of contaminants and air pollutants, such as dander, dust, and chemicals. These contaminants are pulled into the HVAC system and re-circulated 5 to 7 times per day, on average. Over time, this re-circulation causes a build-up of contaminants in the ductwork.
Often HVAC system components collect significant amounts of debris and particulate during construction activities within a building. NADCA recommends that newly installed HVAC systems or HVAC systems undergoing renovation be verified clean, and protected before the system is permitted to operate.
Power Vac Toronto has been  NADCA certified since 1994 and was first company in Toronto to meet the Nadca certification criteria . If you are looking for Duct Cleaning call us at     416-245-5120