Power Vac is an experienced Air Duct Cleaning Company with 57 years of experience servicing Brantford and the surrounding communities.
Call us at 226-227-2155
Power Vac Services has been providing Residential, Commercial and Industrial Duct Cleaning to Canadians since 1966. We have offices from the east coast to the west coast
Power Vac Services provides duct cleaning services to Brantford, Paris, Princeton, Delhi, Port Dover, Burford, Norwich, Norfolk, Simcoe, and Waterford. Power Vac has a large fleet of duct cleaning trucks to deliver service when you need it. Our schedule is flexible, so yours does not have to be!
Why Choose Power Vac?
Power Vac Services is a unique team of skilled professionals who provide the best one-on-one service. Power Vac is a NADCA Certified Contractor. We know that our continuous investment in new duct cleaning technologies, our focus on continuous education through NADCA, our excellent safety record, and our commitment to providing the best services make us a unique and committed team that you will not find anywhere in Brant, Simcoe, and Norwich counties. Power Vac has been a NADCA Certified member since 1999. We have 3 certified ASCS's on staff for NADCA Spec projects.
Power Vac has been a proud member of the Better Business Bureau since 1989. Our 57 years of experience have given us a competitive advantage. Most of our work comes through referrals, word of mouth, and repeat business. Our goal is quite simple: we would love to have your business now, but we want to earn it again in the future.
Choosing the right Duct Cleaning Contractor
Choosing a duct cleaning company is an important decision. Power Vac has been serving Canadians since 1966. If you are looking for a qualified, NADCA Certified contractor, let our experience make the difference for you.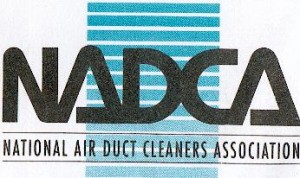 For a free Quote call us at 226-227-2155
Or fill out the online form for a free quote here
Customer Reviews
Power Vac
Average rating:
11 reviews
Nov 14, 2017
Excellent service
What a great job!!!
Shawn was very professional and polite. He was thorough and explained what he was doing during the duct cleaning service. The great reviews for this place is right on. They are excellent in what they are doing with high professionalism. Thanks Shawn and Cindy!!!!!
Thank You Julia for the review and for the opportunity to be of service
Oct 26, 2017
Friendly & Efficient
We arranged our duct cleaning effortlessly. The team was very friendly and the service was efficient.
Thank You Justine for the review. Thank you for the trust placed in us
Oct 26, 2017
We called Power Vac after our new heating system was installed in our farmhouse. Carl arrived, and began working to clean our ducts. As it turns out, our house had not had the ducts cleaned for many years- there were no holes drilled in the ducting, and the previous owners had large dogs. We have large dogs that shed, and I have a history of allergies and breathing issues.
The work Carl did was excellent. He explained the process and got it done. I have noticed a remarkable difference in air quality since the work was completed. I especially notice I'm not suffering from itchy eyes. We will happily rebook with Power Vac again. Thanks Carl!
Thank Nikki for the 5 star review. Carl is very focused on delivering great customer service and we are grateful he is part of our team.. Thank you for the opportunity to be of service
Jan 17, 2016
Duct Cleaning
A big thank you to Harmon Douse from Power Vac for his professional and courteous service today. I have recently moved into a 65 year old house where the previous owners were smokers and the ducts had never been maintained. Needless to say, it was a huge undertaking which Harmon executed with the highest degree of skill and pride in his work. I cannot thank you enough for helping to make our home a much healthier place to be in.
Thank you Catherine for the great review and for giving us the opportunity to provide our service
Apr 28, 2014
The entire Powervac team was professional and provided excellent service! The price is fair and Powervac goes above and beyond what some other companies offer. The technician Wes was friendly, thorough, tidy and explained everything very well. I would recommend Powervac to everyone.
Thanks Colette for the great review- We look forward to you calling us in about 3 years. Thank you for choosing us when there are so many other service providers doing this-Darwyn
Nov 9, 2013
Keith, the technician was prompt, polite and tidy. He explained all that he was doing and told us that it was a pleasure to have done business with us.

An example of why I would tell all my friends and family about this company and their superior service.

Thanks again.
Thanks Lynn for the great review. Keith is a well respected member of our team and we are glad he is part of our team. Most of our work comes from word of mouth so we would grateful if you could pass our name on -Regards Darwyn
Oct 18, 2013
Thank you Power Vac! For friendly, professional service, incredible clean ducts, arriving right on time for the appointment, and explaining all of the details of how it is done.

the service was 10 out of 10.

I was so worried after watching Marketplace when they did a review on duct-cleaning, but now i know why the resource for excellent work was Power Vac!

Totally appreciated! Loretta
Thanks for the great review of our service. Not sure if you know this but Power Vac worked with CBC Marketplace on that documentary. We were consulting the reporter in the garage showing them what was not being done properly and how the contractor was not meeting Nadca Standards . It was a real eye opener for the cunsumer
Oct 9, 2013
We were very pleased with the service from Power Vac. The technician showed professionalism. He explained everything in detail before commencing the cleaning of the duct work. He was very thorough and was done in the two hour limit. We have already referred Power Vac to other people and will be using them again in the future.
Thanks Joyce for choosing Power Vac when there are so many other service providers t choose from. We are grateful for your business and we look forward to returning in 3 to 5 years-Darwyn
Sep 13, 2013
The PowerVac guys came in today to clean our ducts, and all other components. They showed professionalism in every phase of the tasks. Everything was well done. These are my guys and will recommend them to my friends and extended family in a heartbeat. Will definitely see them again in the near future. Many thanks for making us breathe easy!
Thanks Emmanuel for taking the time to give us feedback on how we did . We appreciate your recommendations. Thanks for choosing Power Vac when you had so many other companies to choose fromDarwyn
Sep 10, 2013
A thorough and clean job was done on all components, plus we had the dryer vent blown clean. The operator was very professional.
Thaknk Tony for giving us the opportunity to clean the ductwork. We are grateful that you gave Power Vac the opportunity