An Experienced Georgetown Air Duct Cleaning Company with 47 years of experience
Power Vac has been providing residential, commercial and industrial duct cleaning since 1966.
Power Vac is Canada's oldest duct cleaning contractor. We've been providing Georgetown with duct cleaning services since 1966. We operate a large fleet of 50 Vacuum Duct Cleaning trucks for service. Our large fleet ensures prompt service when you need it. Our schedule is flexible, so yours does not have to be.
Power Vac Georgetown is a unique team of skilled professionals who provide the best one-on-one service. We are a NADCA Certified Contractor. We know that with our continuous investment into new Duct Cleaning technologies, our focus on continuous education through NADCA, our excellent safety record, and our commitment to providing the best service, we are a unique and committed team that you will not find anywhere else.
Power Vac has been a NADCA Certified member since 1999. We have 3 certified ASCS's on staff.
Power Vac is also a member of the Better Business Bureau and has been an active member since 1989.
Our 57 years of experience have given us a competitive advantage. Most of our work comes to us through word of mouth and repeat business. Our goal is quite simple: we would love to have your business now, but we want to earn it again in the future.
Choosing an air duct cleaning company is an important decision. Power Vac has been serving Canadians since 1966. If you are looking for a qualified, NADCA Certified contractor, then let our experience and service make the difference.
NADCA
A NADCA Certified Duct Cleaning company must meet strict requirements in order to be a member of NADCA.
The company must:
Have at least one NADCA certified Air Systems Cleaning Specialist (ASCS) on staff
Maintain general liability insurance
Agree to clean according to ACR, the NADCA Standards and comply with NADCA's Code of Ethics. If a company is not going to clean according to NADCA's standards, this must be communicated to the buyer at the time of sale.
Homeowners should beware of "blow-and-go" air duct cleaning companies. These companies often charge a nominal fee and do a poor job of cleaning the heating and cooling system. These companies may also persuade a homeowner to pay for unneeded services with and/or without their permission.
Our company has been cleaning ducts for over 50 years, but it remains a relatively new concept for many homeowners. Some are using it for the first time. Often, unscrupulous operators exploit this by keeping everything vague and then overcharging for a substandard service. To take the guesswork out of duct cleaning, we developed the 5-Step Ironclad Commitment® based on customer feedback and inspired by the best practices from other service businesses.
Give us a call at 289-642-2610 or fill out our online quote form.
 Put our 57 years of experience to work for you!!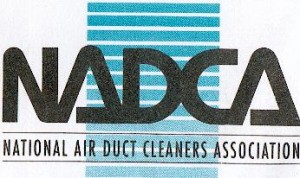 Customer Reviews
Power Vac
Average rating:
5 reviews
May 15, 2018
Fantastic work done by a true professional
Very pleased with the service
Thank you Stephen for the review and for the opportunity to be of service
Feb 1, 2018
Great service and professional. My technician "Harmon" was super. Very knowledgeable and did a great job without causing a mess. Would highly recommend Power Vac.
Thank you John for the review and for the opportunity to be of service. We are glad that you were happy with the duct cleaning that Harmon completed for you. He is a valued member of our team
Oct 23, 2013
As a first time customer, I was very pleased with the service I received from Power Vac. Mwangi was the Service Technicial who completed the work at my home. He was courteous, knowledgeable and took the time to answer any questions I had. The professionalism and attention to detail that Mwangi demonstated has earned Power Vac my repeat business in the future.
Thanks Joe for the great review. We appreciate the feedback and we look forward to returning in 3 to 5 years-Darwyn
Oct 9, 2013
We have high standards when it comes to service, efficiency, product knowledge/skill & professionalism. Wes exceeded all expectations. He did an superior job cleaning our ducts & furnance relative to other companies we've used in the past. We will definitely be repeat customers. Thanks Wes & the Power Vac team!
Thanks Tanya for the great review. We are grateful that you gave us the opportunity when there are so many other service providers to choose from. . We look forward to returning in 3 to 5 years-Darwyn
Sep 14, 2013
Robert & Keith were excellent, no mess, answered any questions that we had, a very efficient team.
Thanks Alex for taking the time to give us some feedback on how we did. Robert has been part of our team for more than 15 years and we are grateful that he is part of our team