Power Vac Milton is a Air Duct Cleaning Specialist with 50 years of experience
Power Vac Services has been cleaning ductwork since 1966.
We specialize in Residential, Commercial, and Industrial air duct cleaning. Power Vac also provides dryer duct cleaning, insulation removal, and general vacuuming services for industrial/commercial facilities.
Power Vac Milton operates a large fleet of 50 Duct Cleaning Trucks to ensure service when you need. Our schedule is flexible so yours does not have to be.
Our team is a NADCA Certified Contractor and had been a NADCA member since 1999. Power Vac has 3 ASCS on staff.
Power Vac Milton is a unique team of skilled professionals who provide the best one-to-one customer service. We know with our continuous investment into new air duct cleaning technologies, our focus on continuous education through NADCA, our excellent safety record, and our commitment to providing the best service, that we are truly a unique, committed team that you will not find anywhere.
Our 57 years of experience have given us a competitive advantage. Most of our work comes to us through referrals and repeat business. Our goal is quite simple – we would love to have the opportunity to clean the ductwork for you now, but we want to earn your business again in the future.
We are members of the Better Business Bureau. Our work is fully guaranteed.
Choosing a duct cleaning contractor is an important decision. Power Vac has been serving Canadians from coast to coast since 1966. If you are looking for a qualified, NADCA certified contractor, then let our 50 years of experience and service make the difference.
For a quote please complete the online form or call us at 905-875-2427
Put our 50 years of experience to work for you!!

Benefits of a Power Vac Milton Duct Cleaning :
Reduce Dusting – Duct cleaning can help to reduce dust levels by removing the dust where it travels. Clean ducts mean clean registers, clean drapes, clean walls, clean rugs, clean air, and clean breathing.
Improve Indoor Air Quality – Cleaner air is more important than ever these days, indoors as well as out. We specialize in cleaning dust from your heating and cooling system so you and your family can enjoy cleaner air in your home. Duct cleaning may also help alleviate allergy & asthma symptoms.
Save Money & Energy – A dirty AC coil with a buildup of particulate can result in decreased efficiency of the system. After duct cleaning, more air flows through clean ducts. More heat gets from your furnace to where you want it.
Extended Equipment Life – Keeping your furnace in peak operating condition eliminates costly repairs and breakdowns and extends the life of the HVAC equipment.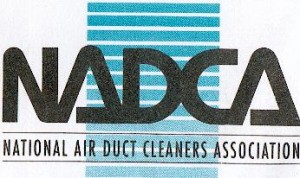 Read our Customer Reviews
Power Vac
Average rating:
24 reviews
Sep 10, 2018
The technician arrived early, was very careful and worked for two hours. He cleaned up afterwards and the house has a cleaner smell and feel.
Thak You Christina for the review. Our team appreciates the opportunity to be of service
Aug 23, 2018
Review
The overall experience was great from start making the appointment to finish (when the job was completed). I would highly recommend Power Vac to all of our friends.
Thanks Phil and Kim. We do appreciate your referrals. Word of mouth referrals and repeat business is the foundation of our business
Aug 9, 2018
Awesome services
From the beginning when I made an appointment with Christine, she was super helpful. Then I had Aly who cleaned our ducts, he was so nice and made sure he cleaned up after every duct. She kept me informed, he did everything in a few hours. I would recommend this company to anyone!
Thank You Ashley. We work as a team to deliver customer service. It starts from the time of the call to the service technician finishing . Great service is part of our 5 step Ironclad customer commitment
Aug 9, 2018
Excellent Service
Power Vac team member arrived right on time, was very professional and curtious, explained in great detail on how the requested job would be performed, completed the work, cleand up and left. Job well done!
Thank you Peter for the reviw. Please call us again in 3 years
Aug 1, 2018
Excellent experience!
From the first phone call to receive a quote, to follow up emails & finally the actual service day was excellent. The price is very reasonable, and there were no surprises. The technician, Trysten and another gentleman (sorry, I can't remember his name) were on time, professional and respectful of our home (taking off their shoes, placing furniture back in its place). Trysten explained what he was doing why he was doing it and even showed me before and after photos of the ductwork. Following the service, I have noticed a considerable change in the amount of dust around the house. I have recommended this company to friends and family. Thank you Power Vac for the excell not service!
Thank You Karen for the 5 star review. We hope we earned a repeat customer for life. Call us again in 3 years and we would appreciate it if you could pass our name on to others
Jul 29, 2018
Great Service!
Excellent professional service! The team arrived ahead of schedule and was very courteous and respectful.
Job well done!
Thank You Julie for the 5 star duct cleaning review. Thank you for the opportunity to be of service
Jul 26, 2018
Great service from Power Vac!
Really happy with the service we received from the guys from Power Vac. They were very professional - clean, efficient, and friendly. We are very happy with the results!
Thank You Scott for the review. Our Ironclad Commitment to our customers ensures customer satisfaction. Thank you for your business
Jul 25, 2018
Highly Recommended
Excellent 5 star professional service! Arrived exactly on time and took exactly the amount of time that was estimated. Very honest- final cost was slightly lower than the estimate.
Thanks Todd for the review. We are glad that you were happy with the service and the price. We are a firm believer that customers will never call you back if you use upsells or sneaky extras. The foundations of our company is built on repeat business
May 25, 2018
Excellent service. Booking was easy. Technician was very professional, pleasant and respectful of my home. Price was very reasonable. Would definitely recommend to friends and family.
Thank You Samantha for the review and for giving us the opportunity to be of service
Mar 2, 2018
Refreshingly Awesome
The technicians, Trystem and his apprentice Matt, were right on time, extremely clean, courteous and conscientious. They explained the service, showed us before and after pictures and left no mess. There were no upsell services or surprise charges, everything was as quoted. I could not be more pleased and I have already referred friends and neighbours. Well done! I will be using them again
Thank You Armand for the review. We appreciate your referrals. Repeat business is our company goal. If you do good work, you will always get invited back . Call us again in 3 years