An Experienced Orangeville Air Duct Cleaning Company with 53 years of Experience
Power Vac Orangeville has been cleaning ductwork since 1966
We Specialize in Residential, Commercial and Industrial duct cleaning. We also provide exhaust cleaning, dryer duct cleaning and insulation removal.
Power Vac services the communities of Orangeville, Grand Valley, Mono, Arthur, Drayton, Mount Forest, Palmerston, Harriston and Shelburne .
Power Vac's large fleet of 18 Vacuum Duct Cleaning trucks ensures service when you need it. Our schedule is flexible so yours does not have to be .
Power Vac Orangeville is a unique team of skilled professionals who provide the best one on one service . We are a Nadca Certified Contractor. We know with our continuous investment into new Duct Cleaning technologies, our focus on continuous education through Nadca, our excellent safety record and our commitment to providing the best service , that we are a unique, committed team that you will not find anywhere.
Power Vac is a Nadca Certified member since 1999. We have 3 certified ASCS's on staff and 2 VSMRs on staff.
Power Vac is a member of the Better Business Bureau and has been an active member since 1989.
Our 47 years of experience has given us the competitive advantage. Most of our work comes to us through word of mouth and repeat business. Our goal is quite simple, we would love to have your business now but we want to earn it again in the future.
Choosing a duct cleaning company is an important decision. Power Vac has been serving Canadians since 1966. If you are looking for a qualified, Nadca Certified contractor then let our experience and service
make the difference .
Give us a call at 519-942-8300 or fill our the online quote form below
Put our 53 years of experience to work for you!!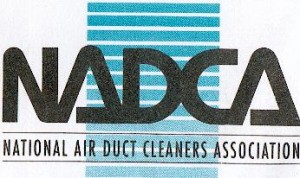 Power Vac is a BBB Accreditied member since 1989
Power Vac Serving Since 1966
Average rating:
5 reviews
Sep 11, 2019
Excellent prompt and efficient service. Technician Casey even figured out how to clean out my woodworkshop vacuum system which had become clogged. I highly recommend this company.
thank you for the review
Sep 11, 2019
Air duct cleaning
Gebriel was your representative who cleaned our air ducts. We found him very personable, conscientious and thorough. He really warrants the five star recommendation and we are totally pleased with the result. We will be happy to use the company in future.
Jul 25, 2018
Great Service ...
On-time, efficient and professional service. These folks actually remove dust and debris from your ducts, unlike the cheapo services that just stir it around a bit. Highly recommended.
Thank you Laurence for the review. You are correct about the cheap companies stiring up dust. Cheap companies sell on price and upsell you on the sneaky extras. We have built our business model on word of mouth referrals and repeat business. Treat the customer with respect and do what you say you are going to do and you have a customer for life.
Jul 19, 2013
We took possession of our home early July 2013. The a/c on the 2nd storey wasn't functioning very well. We suspected that the ducts needed to be cleaned. After asking several neighbours, we decided on Power Vac. The initial call was handled very professionally but still friendly. Mike arrived on time and with a very positive attitude. He respected the home(removed his shoes etc.) He went above and beyond by checking for closed dampers and even vacuuming up ants that had strayed into the home. He was very respectful regarding the stress that the cleaning caused for our pets (dog and cat)Mike made sure the job was done right and didn't rush or avoid any part of the process. Thank you Mike & Power Vac for helping to make our new house a cleaner home.
Thanks Barbara for taking the time to give Mike's work a great review. We appreciate your business and we hope that you will tell others about Power Vac
May 23, 2013
Mike was great. He was early (waiting for me to arrive at the house). He was very professional and pleasant. And got the job done in no time at all.



I would definitely recommend PowerVac for your duct cleaning needs.
Thanks Angie for the kind words . We value your business and look forward to returning in 3 to 5 years