Woodstock Air Duct Cleaning
Power Vac Servcies Woodstock is an experienced duct cleaning company and has been providing air duct cleaning since 1966.
Power Vac Woodstock serves Woodstock,Ingersoll, Innerkip,Norwich, Burgessville, Tilsonburg, Simcoe, Norfold, Burford and Embro
Power Vac Woodstock Specializes in Residential, Commercial and Industrial Duct Cleaning Services.
Power Vac has a large fleet of 10 Duct Cleaning Trucks to deliver service when you need it. Our schedule is flexible so yours does not have to be.
Why Choose Power Vac
Power Vac is a unique team of skilled professionals who provide the best one on one service . We are a Nadca Certified Contractor. We know with our continuous investment into new Duct Cleaning technologies, our focus on continuous education through Nadca, our excellent safety record and our commitment to providing the best service , that we are a unique, committed team that you will not find anywhere.
Power Vac is a Nadca Certified member since 1999. We have 3 certified ASCS's on staff and 2 VSMRs on staff
Power Vac is a proud member of the Better Business Bureau
Our 47 years of experience has given us the competitive advantage. Most of our work comes to us through word of mouth and repeat business. Our goal is quite simple, we would love to have your business now but we want to earn it again in the future.
Choosing the right Duct Cleaning Contractor
Choosing a duct cleaning company is an important decision. Power Vac has been serving Canadians since 1966. If you are looking for a qualified,
Nadca Certified contractor then let our experience make the difference for you
We are members of the Better Business Bureau. Our work is fully guaranteed
For a quote please complete the online form or call us at 1-800-265-2100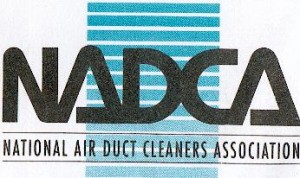 Customer Reviews
Power Vac
Average rating:
6 reviews
Jul 26, 2018
Very pleased with Powervac for their professional and courteous service. It was nice to see someone arrive happy and get right to work. So glad to have the renovation dust gone from the home. Thank you. I highly recommend powervac!
Thank You Charlene for the review. Referring us is the best compliment you could give us
Jul 26, 2018
Good job
Thanks for cleaning my vents. Very clean and professional. Yes! Clean air.
Thank you Diane for the review and for choosing us as your duct cleaning company
Dec 3, 2013
Don Lambe was very efficient, friendly, professional and knowledgeable. We were very pleased with the service and would highly recommend it to anyone who need duct cleaning done. We can be assured that the ducts are clean now!
Thanks Brian for talking the time to review our recent service call . Thanks for giving us the opportunity and we look forward to returning in 3 years- Regards Darwyn
Nov 27, 2013
They provide a excellent service. Very professional and efficient. Work was quoted inadvance and they did not go over the quote. Would recommend then if you need your ducts cleaned.
Thanks Jason. We appreciate your business and we are glad you gave us the opportunity to provide your duct cleaning service. We would be grateful if you would call us again in 3 to 5 years
May 3, 2013
Ryan was my service person and he was professional , courteous and informative as I asked questions about the process or he took initiative to explain details to me as he went through the house.He spent approx 2 hrs in my home over and with the exception of the inherent equipment and noise - it was a very smooth process. The cleanliness of the home areas remained intact as he worked and following completion. Would definitely use them again !
Thank you for taking the time to let us know that how we did. We appreciate your business and look forward to returning again.
Apr 24, 2013
I was very glad to get a visit today for the duct cleaning work from your team. They were able to call and come earlier then planned which worked out great! The team was very friendly and kept me informed and updated during the visit. Our home was in desperate need and your team was able to do an awesome job. Thank you very much for your service and for serving Woodstock for all these years! Fresh Air Finally!
Thanks Ben for taking the time to let us know that you were happy with the service that Mwangi provided you. Mwangi is a great service technician who has been part of our team for 8 plus yearsThank you for the work and we look forward to returning again in 3 - 5 years