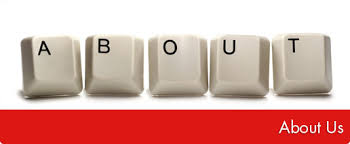 2016 is a special year for Power Vac Winnipeg. This year we celebrate our 5oth anniversary of serving the Winnipeg area with professional duct cleaning and abatement services
Since 1966 we have been providing
Residential Duct Cleaning

Commercial Duct Cleaning

Dryer Vent Cleaning

Asbestos Abatement

Mould Abatement
50 years ago Power Vac began an epic journey that would ultimately bring our company to the forefront of the Duct Cleaning and Abatement Industry. Power Vac first got its start in Brandon Manitoba in 1965 and moved to Winnipeg in 1968. We saw an opportunity to expand our services by adding Asbestos and Mould Abatement to our list of services.
At Power Vac , we celebrate our success every day. Our team of dedicated employees, value added partners, and loyal customers continue to provide us with opportunities to grow and thrive in the service industry.
As a company our core values remain the same today as they were back in 1965 . What still remains core to our values today is the value of our word , the value of our team and giving back to our industry.
Our clients turn and return to us because they can expect us to provide them with the best service possible. This is done by having the best trained service technicians in the industry. We achieve this by providing safety training for all employees. Our service technicians are trained in customer service support so if you have a question don't hesitate to ask the technician. Training requires an investment of time and money but we believe that we need to continue to deliver the level of service that customers expected from us back in
1966.
We are humbled as we look back at the journey we have taken. At the same time, we realize how profoundly indebted we are to our loyal customers . We could not have reached this important milestone without their commitment to the company. So we are honored to celebrate this anniversary with them.
Thanks to our staff and our customers we've created some great relationships over the last 50 years. We are thankful for the trust that has been placed upon us by thousands of customers since 1966. We are grateful for the opportunity to serve and we look forward to serving customers for the next 50 years and beyond.
Thank You Winnipeg