Power Vac Cambridge has been providing air duct cleaning since 1966
Power Vac specializes in Residential, Commercial and Industrial air duct cleaning. We also provide exhaust cleaning, dryer duct cleaning and attic insulation removal. Power Vac is a local owned and operated business. We specialize in full H.V.A.C cleaning and restoration services to our residential and commercial clients in the Cambridge area.
Our team of duct cleaning technicians provide a courteous professional service usually within a couple of hours with very little disruption to you, your home or your commercial facilities. We are committed to providing the highest standards in the industry. Our customer referrals and repeat business has given us the opportunity to grow our air duct cleaning business and our fleet of duct cleaning trucks. We are southern Ontario's largest and most experienced duct cleaning contractor.
Why choose Power Vac Duct Cleaning?
Power Vac's large fleet of 10 Vacuum duct cleaning trucks ensures service when you need it. Our schedule is flexible and we also offer Saturday Service. Power Vac Cambridge is a unique team of skilled professionals who provide the best one on one service. Power Vac Cambridge is a Nadca Certified Duct Cleaning Contractor. We know with our continuous investment into new Duct Cleaning technologies, our focus on continuous education through Nadca, our excellent safety record and our commitment to providing the best duct cleaning service, that we are a unique, committed team that you will not find anywhere else in Cambridge. Power Vac Cambridge is a Nadca Certified Duct Cleaning Contractor since 1999.
Our Cambridge office has 3 certified ASCSs and 2 VSMRs on staff . Power Vac is an active member of the Better Business Bureau and has been since 1989. Our 51 years of air duct cleaning experience has given up a unique competitive advantage. Most of our work comes to us through word of mouth and repeat business. Our goal is quite simple, we would love to have your business now but we work hard to ensure that we earn it again in the future.
Choosing the right Duct Cleaning Contractor
Choosing a air duct cleaning contractor is an important decision. Power Vac has been serving Canadians since 1966. We have offices from coast to coast. If you are looking for a qualified, Nadca Certified Duct Cleaning Contractor then let our experience and service make a difference.
We are members of the Better Business Bureau. Our work comes with a one year warranty.
Give us a call at 519-658-4140 or fill out our online quote form Put our 53 years of Experience to work for you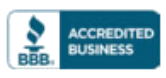 Power Vac
Average rating:
60 reviews
Jul 26, 2018
Excellent service. Servicemen were very professional and courteous. I am very satisfied with their work.
Thank You Jamie for the review. Our Ironclad Commitment to our customers ensures customer satisfaction. Thank you for your business
Jul 25, 2018
Happy with service!
Friendly staff, good service. My obe year old actually fell and stayed asleep during the cleaning - thankfully! Have noticed a decrease in dust so far.
Jay thanks for the review and for the opportunity to be of service. Reduction of dust is one of the benefits of duct cleaning if it is done right
Feb 21, 2018
Duct cleaning
The guys that came were very professional and polite. Honestly can't say if it worked as it's only been 2 days. If it does was worth every penny. They also mentioned about guarantee and calling the office if I have any problems. Also made a few recommendations for our furnace. Thanks again for the quick and professional service
Thank you Arlene for reviewing our recent service call. We do put a warranty on all our work. Please call us again 3 years.
Feb 13, 2018
Great job!
We moved into our house a year ago. The house is about 25 years old, and we recently had renovations done as well. The dust over the last year has been ridiculous, so I am thrilled to have the ducts cleaned now. Rob K did an incredible job of letting us know what he was doing and getting the work done as painlessly as possible. Thanks for a much cleaner-feeling house!
Thank You Jan for the review. We are grateful that we had the opportunity to look after your dust concerns. Please call us again in 3 years
Feb 12, 2018
Very good
We had airduct cleaning Feb.1st. Maybe because it was our first cleaning in 45 years, it took 4 hours instead of the 2 to 21/2 hours estimated. Cameron and his helper did a very good professional and thorough and clean job. Interestingly I have had to turn my house temperature down 1 degree, presumably because the ducts are cleaner. I would recommend Power Vac as a company.
Thank You Susan for the review. Better airflow is one of the advantages of cleaning ductwork.
Jan 8, 2018
Duct Cleaning
On December 14th, 2017 we had our ducts cleaned by Trysten. We were extremely happy with his polite and courteous service. He was very thorough in answering our questions also.
We will recommend Power Vace services to anyone for duct cleaning.
Thanks for the great service Trysten and Cindy for the great customer service 🙂
Thank You for the duct cleaning review and for the opportunity to be of service
Dec 13, 2017
We have only ever used Power Vac for our duct cleaning. They offer professional and timely service. Ryan was very efficient and did a wonderful
job. I would highly recommend this company for your duct cleaning needs.
Thank You Monica for the review and for being a loyal customer
Dec 12, 2017
Impressive
Harman was wonderful. Kept us informed throughout the process. The end result was a wonderful job done and ducts clean enough to eat off of! I really like the scent of the disinfectant as well. Excellent customer service. Thank you
Thank you Lisa for the review. We do work hard to deliver great customer service to our customers. It makes us stand out
Dec 12, 2017
Great service!
Shawn was very friendly and professional. I am very pleased with the service and results! My air is much cleaner and my furnace is more efficient now, with less dust build-up. Thx!
Thank You Elaine for the 5 star review. We appreciate your feed back
Dec 12, 2017
Satisfied repeat customer
Thanks to Shawn from Power Vac for the great service, our home is dust free once again.
Thank you Randy for the review and for the opportunity to be of services