Power Vac Cambridge specializes in Commercial and Industrial Duct Cleaning Services
Call us at 519-658-4140/519-744-6321 or fill out the online form for a free quote
Power Vac Cambridge serves many industrial and commercial duct cleaning clients. We specialize in commercial and industrial duct cleaning to remove dust and dirt from heating, ventilation, and air conditioning (HVAC) systems.
Our team has spent over 50 years in solving every type of dust removal problem in every type of building. We are the Cambridge Commercial & Industrial Duct Cleaning experts.
Power Vac has been providing duct cleaning for 57 years. We specialize in residential, commercial, and industrial duct cleaning.
We also provide exhaust duct cleaning, dryer duct cleaning, and insulation removal.
Power Vac Cambridge prides itself in its exceptional customer service. We know that with our continuous education through NADCA, our continuous investment into new Duct Cleaning technologies, our excellent safety record, and our commitment to providing the best customer service, we are a unique, committed team of professional duct cleaners that you will not find anywhere in Cambridge.
Power Vac Cambridge specializes in Commercial Duct Cleaning for Health Care Facilities, Schools, Offices as well Manufacturing Facilities
In buildings with forced-air HVAC systems, clean air is vital to the well-being of the people inside and to the efficient operation of the system. Wherever clean air is important, you can depend on Power Vac. Our commercial duct cleaning professionals have cleaned thousands of HVAC systems professionally and promptly. Specially designed and built duct cleaning units can readily handle commercial, industrial, institutional, and residential customers – everything from high rises to hospitals. Our 57 years of experience ensure that we have the right knowledge and the right commercial duct cleaning equipment to meet your duct cleaning needs.
Power Vac Cambridge is Powerfully equipped to remove dust
We uses custom-designed mobile commercial duct cleaning vacuum units that are built in Canada by Power Vac of Canada Ltd. Our Commercial-Industrial Duct Cleaning Trucks are mounted on a 3-ton truck with an auxiliary diesel engine to power the vacuum. An eight-inch vacuum hose is used to apply negative pressure to zones in the system. Positive pressure (compressed air), in combination with a series of specialized duct cleaning air tools, delivers up to 200 psi pressure to the interior of the system, zone by zone, until the entire system is thoroughly 'scrubbed' clean.
Power Vac's 57 years of experience have demonstrated the need for different-sized mobile duct cleaning units for industrial and residential assignments. We have the right duct cleaning equipment and vacuum trucks for every job.
Power Vac Cambridge's COMPORT PV4000 duct cleaning unit
Power Vac Cambridge has many clients with different needs. Some of our clients require HVAC remediation in buildings that are not accessible by our Vacuum Trucks. For high-rise buildings and other places where a truck-mounted unit would have access problems, Power Vac has developed the Comport PV4000. This three-component system contains a bag house, a power unit with HEPA filters capable of 99.97% efficient filtration of 0.3-micron particles, and a 200 psi portable compressor.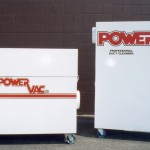 Power Vac Cambridge has a Large Fleet of Vacuum Trucks
Our large fleet of specialized commercial duct cleaning trucks ensures prompt service when you need it. Our fleet size allows us to take on large projects with minimum disruption to the facility and the operation of your business.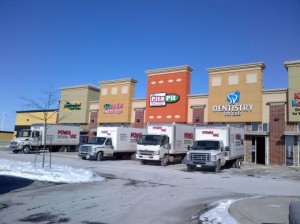 NADCA Certified
NADCA: The HVAC Inspection, Maintenance, and Restoration Association, otherwise known as the National Air Duct Cleaners Association (NADCA), was formed in 1989 as a non-profit association of companies engaged in the cleaning of HVAC systems. Its mission was to promote source removal as the only acceptable method of cleaning and to establish industry standards for the association.
NADCA members work in accordance with the Association's ACR Standard, which provides guidance on the proper and safe techniques required during HVAC Inspection, maintenance, and Restoration procedures.
Because we are NADCA Certified, we follow the NADCA Specifications for Cleaning of Commercial Heating, Ventilating & Air Conditioning Systems.
Power Vac has been a proud NADCA member since 1999.
Power Vac
Average rating:
0 reviews