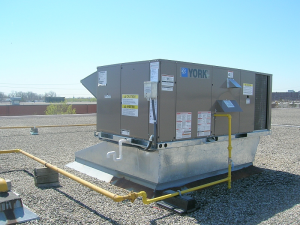 Makeup air units- What every condo owner should know
Make-up air units supply fresh air to buildings to compensate for air lost through exhaust fans and other sources. Simply put,
they "make up" for lost air, which helps to ensure good indoor air quality for everyone.
With 48 years of service excellence in the condominium marketplace, the Power Vac Cleaning team has the experience to properly
address and complete any commercial residence job. This means cleaning spaces shared by all tenants, including hallway air
make-up systems and, especially, laundry exhausts — an area often prone to fire hazards due to the materials that build up
inside of high-use dryer vents. Cleaning such areas on a regular basis helps reduce costly repairs and improves the efficiency
and lifespan of your building's equipment.
For more information condovoice – fall 2013 – make-up air units – what every unit owner should know